We've all been through this lockdown together and music has been our window to the world. Some of us tried to heal the heavy soul with beautiful songs, while others have kept busy creating new ones with grace and optimism.
A few days ago, Max Avery, a singer-songwriter from Portsmouth, U.K., released his new single called "You". It is beautiful and it will show you how much we learned about life after isolation.
Max is the new Bruce Springsteen in terms of style and if you heard about the American band Winters Hill, you already know him.
Oana: Hi, Max. How has 2020 been treating you so far?
Max Avery: Hi, Oana. 2020 has been like an out of body experience in a parallel universe. I don't think anyone could have predicted what was to come at the start of the year. I started this solo project early January and had plans to play my new music to as many people as I could. This has turned into almost an online experience, which for me has been very strange to deal with musically. Playing my songs to people is what I love doing and it's tough. My main priority is knowing my loved ones are safe amongst all of this.
Oana: I heard your new song and I think it brings peace and softness to hearts. What would you like to tell us about this track?
Max Avery: Thank you. I wrote this song around a year ago. The demo sounded a lot different to how it eventually turned out. Working with Eric Sanderson (The Augustines) was a dream come true. I have been a big fan of Eric's work for a long time. We traded ideas for a while of how the song would work best. Eric has a special way of capturing the feeling in a song. The challenge was that we are living in different sides of the world!
Oana: What is the message of "You"? What inspired you, what was the spark?
Max Avery: So, initially the acoustic melody came first. Believe it or not, I was trying to write a song for a wedding! It is a song about uncertainties in life and love.
Oana: You created this song before the world went in lockdown and it is hauntingly beautiful. What has been the best part about doing "You"?
Max Avery: The best part was being able to make something I'm really proud of during such difficult times. I have never made music in this way. I finished the vocals here in the U.K., sent them to Eric in New York, they were then sent to Belgium, where Laurens Grossen mastered the track. It was a totally different experience, but one I loved. The artwork was made in Germany by Nina Rakete. It really was an international project!
Oana: Music-making can always bring people together. How do you think music changed during the pandemic?
Max Avery: Music will always bring people together without prejudice. I think we've all found peace and escapism in being able to join musicians in their own homes through live streams. I've loved connecting with people by playing new music through the live-streams. I was unsure if it was the right time to release new music during this pandemic, but if someone somewhere finds a release in my music, I'm happy.
Oana: Who has been inspiring you with his/her music? What's on repeat?
Max Avery: I've been listening to a lot of Fleetwood Mac lately! It has been great having the time to explore other songwriters' work and new music. Dermot Kennedy has also been on repeat.
Oana: What kind of music have you listened to during the pandemic? What kept you sane in isolation?
Max Avery: I tend to listen to all sorts of music. I've been playing lots of country music, hip hop and even more ambient styles. The melodies are really inspiring. I've managed to stay sane by playing my guitar in the sun, and taking my dog (Doogle) on super long walks!
Oana: When are we going to hear an album from you?
Max Avery: I won't be recording a full album until the time is right. I'll be releasing singles over the next few months and possibly an EP early next year. Once all the pieces have fallen into place, and I'm established enough in my solo music, I will commit to the process of recording an album. I look at the singles I release as sketches for an album, with an album being the finished piece of art.
Oana: What musicians would you absolutely love to work with in the future?
Max Avery: I love Butch Walkers' production. I mean, he works with the biggest musicians in the world! So Butch, if you're free give me a call! But if we're going all out… I'd say Rick Rueben.
Oana: What's next after "You"? What are your musical plans for the future?
Max Avery: I will continue putting out the best music I can. I want everything I release to be something I am totally confident and comfortable with. I just can't wait to start playing live again. It's the reason I make music and what I am most passionate about. Hopefully we can all get through this and we'll be standing side by side soon.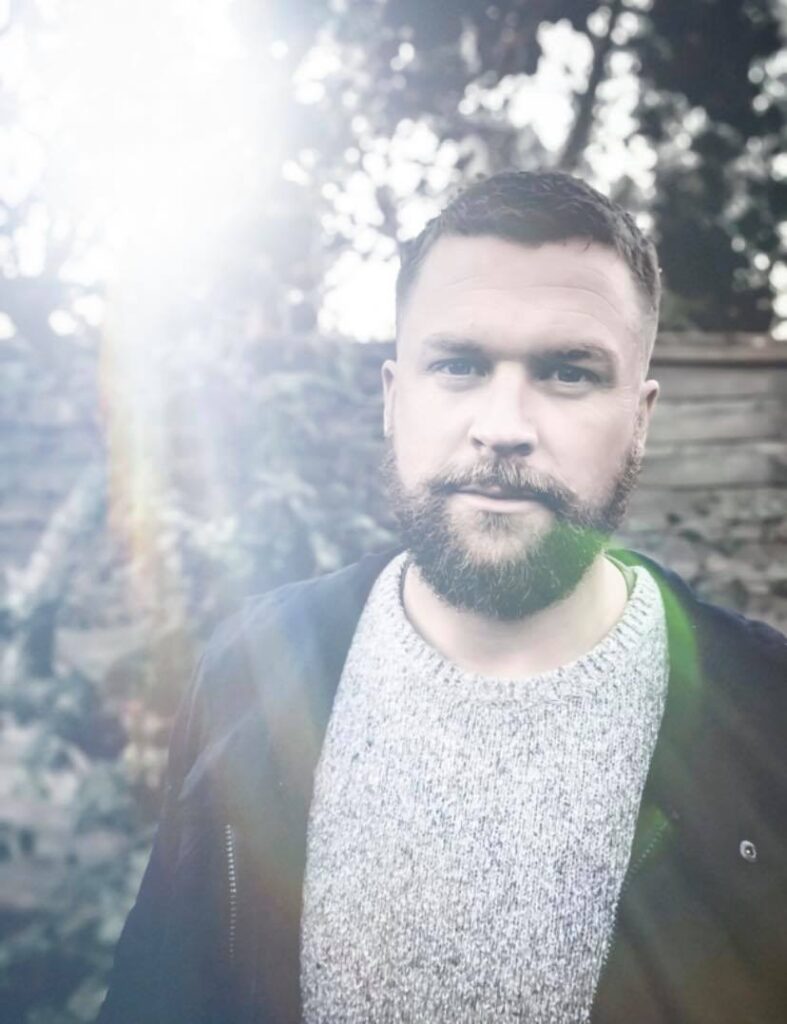 IF YOU LOVED THIS INTERVIEW, YOU MAY ALSO BE INTERESTED IN:
Interview with the producer Jorrit Kleijnen: "Music is the most sophisticated language that I can speak" (Part 1)
Interview with the producer Jorrit Kleijnen: "Music is the most sophisticated language that I can speak" (Part 2)
Interview with Marijn van der Meer, the velvet voice of HAEVN: "There's something about writing and recording at night, it unlocks different feelings"
Interview with the producer Rui Reis Maia: "When I create music I try to make it from some kind of feeling and I want people to just feel it"
Interview with Matt Perriment: "My inspiration comes from the things that completely absorb my mind"
All images are under copyright © Max Avery.
All pictures on oanacernat.com are taken by Oana Cernat, unless stated otherwise and are protected by copyright. Always link back to this website or request permission when using content from Oana.