Matt Perriment is one of those wonderful artists who can instantly captivate your soul with his fantastic voice and guitar. He will actually make you brave out the storm, darling.
Born in England, Matt was always in love with music and he wrote his first song when he was only 15 years old. Since then, his art traveled the world from London to New Zealand, Canada, France, Switzerland, Germany and now to the Netherlands which also became his second home.
Matt and I met in Bloemendaal for this interview that will help you get to better know the talented artist he is.
Oana: How was the first night on stage in Blomendaal?
Matt Perriment: Incredible. This is going to be the most beautiful venue I've even been to in my life. We were a bit worried about the weather, but it was amazing and the crowd was pin drop silent. So yes, it was an amazing experience.
Oana: Was this your first concert in the Caprera Theatre?
Matt Perriment: Yes, all I've seen before is pitches. And it was absolutely amazing. You don't really appreciate it until you get there. First time here, first time in Caprera, Bloemendaal and also on the Netherlands coast, which is nice.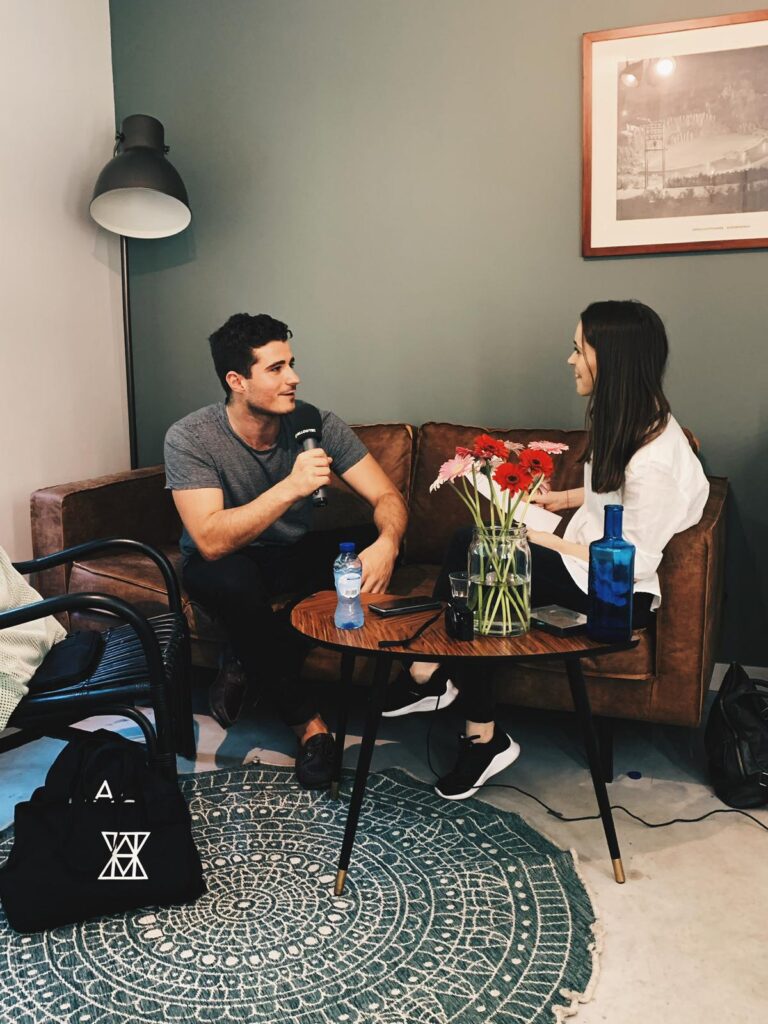 Oana: How was the audience?
Matt Perriment: We were blown away. We did the tour with HAEVN and because of that we kinda knew what the fans were like and then when we got here, the production manager of Caprera said: "Look, just so you know, they always speak through the support act" and I said "Neah, this is not gonna happen'. We know the HAEVN fans and they are brilliant". And then when we came on stage they were pin drop silent for the whole set. It was an amazing crowd that night, which made such a difference for us on the stage, because it gives us that energy to really perform well and to give one of the best shows that we could possible give.
Oana: What do you love the most about performing LIVE?
Matt Perriment: I love how it changes every time. There isn't a show that's the same and we've been playing here for two nights. And last night will be very different than tonight from the crowd perspective, from the weather perspective and even my performance will be very different. What I love is how versatile the shows are and just how unexpected everything is. Every single time we meet someone amazing or we have an experience on stage which is quite funny. So I think it's not just the performance, it's that energy you got from a new moment. I experience something new every single time.
"When you stand on that stage and think of all those great artists that sang there before you, your mind is blown away."

Matt Perriment
Oana: What is the story between you and HAEVN?
Matt Perriment: Oh, it's a good story. We've been doing some tours in the Netherlands in the last two years and a year ago we came to Paradiso, in Amsterdam. We traveled from London that morning to support an amazing artist called Nina June and at that time it was our biggest capacity that we've ever done, we've played for 300 people. We finished the show, we loved it and now we were on a ferry on our way back to England. I had my phone in my hand and I got a message from a random Dutch number and it was from Marijn from HAEVN. He said "we were at the show tonight because we are friends with Nina and we loved your support. Would you like to be the opening act for us in Utrecht, in the great hall TivoliVredenburg?". And I had no idea who HAEVN are or where this venue was and I looked it online and it was incredible. The concert hall was for over two thousand people and I said absolutely yes. So a few weeks later we came across, we did that show and we got so well with the guys, with Jorrit and Marijn and also with the band and we just connected really well on a musical level. I think that was the moment when we all realized that we are here for the love of music and we were making these journeys for half an hour sets. And they fortunately then asked us to do that club tour for thousands of people and then they asked me to come back for these summer shows. We are such great friends now, which is nice. They are amazing guys and big inspirations.
Oana: Because of them you can now say that the Netherlands is your second home?
Matt Perriment: You know, Netherlands is becoming my first home because I've gigged here more than in any other country. And we do all of our biggest shows here. So I think I'll probably move here in a couple of months.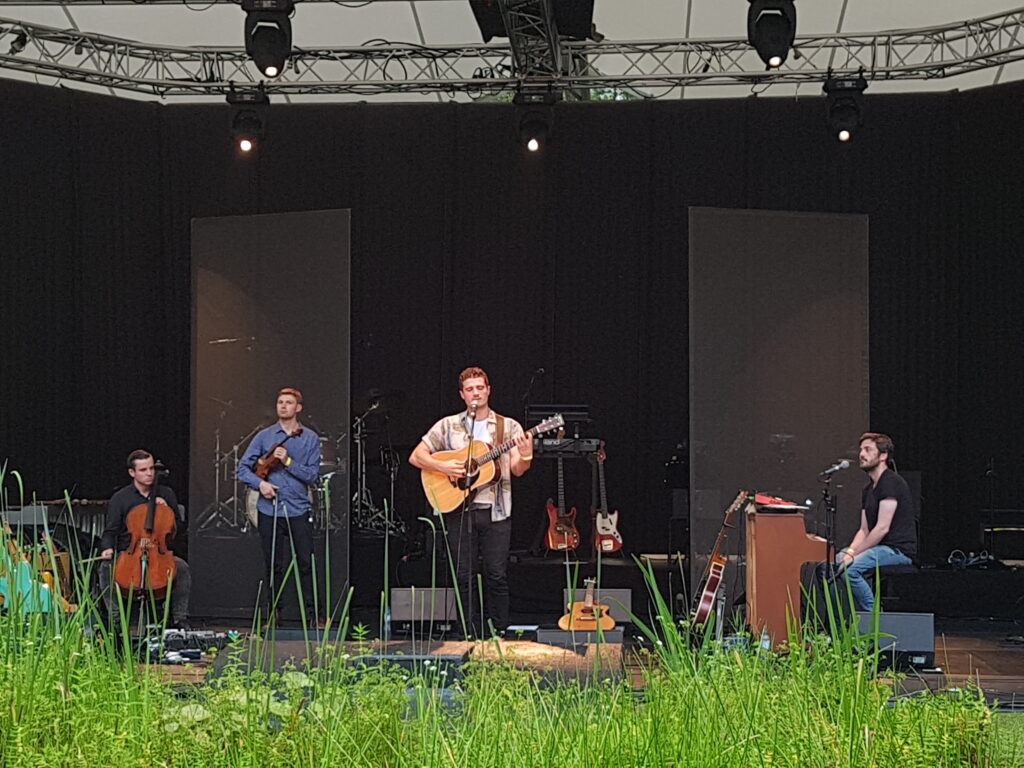 Oana: This would be fantastic. If you could perform tomorrow anywhere in the world, where would you go?
Matt Perriment: You know, it's really funny because people think that the bigger the capacity, the better the show. And it's not necessarily true. For me, the character of the venue is important and the history that's behind it, even if it's a quarter the size of some beautiful great halls. You just feel that energy and realize what other musicians have stood in that spot and played. If I could pick a hall it would be the Royal Albert Hall in London, which is amazing, with a capacity of over five thousand seats. There is so much history. I've had this feeling with Paradiso, as well. When you stand on that stage and think of all those great artists that sang there before you, your mind is blown away and when you're playing, you can get lost in that venue. That's when you know it's a good venue, when you get distracted when you look around. But yes, Royal Albert Hall is my next big wish.
"My mind was only consumed when I was playing and singing and that's what really speared me on to do music. And that's why I became a musician, it wasn't an active choice to play, I just couldn't not play."

Matt Perriment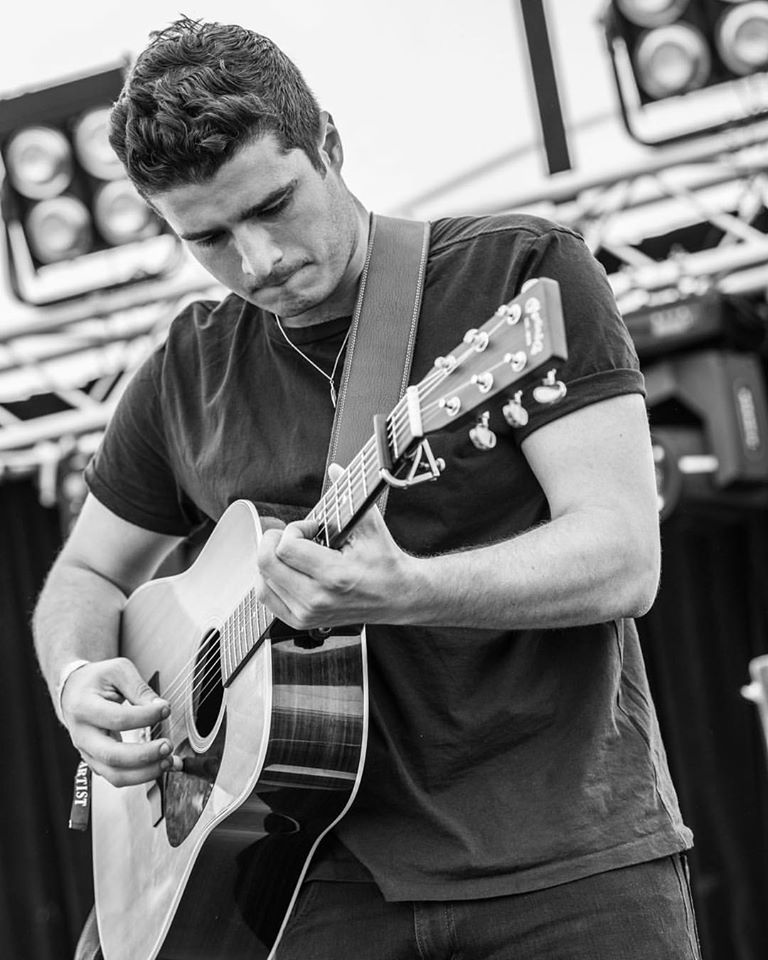 Oana: Which city gave you the most beautiful experience while performing LIVE?
Matt Perriment: 100% Eindhoven in Muziekgebouw. We just played 14 shows in a row in four countries and on that day we did three other shows and when we turned up, we were amazed by this beautiful concert hall. It was stunning and that gave us a burst of energy. The crew was amazing, the strings sounded beautifully because the whole venue was built for acoustics in that way. I played our show there and I remember that I almost burst into tears from the second to the last song because every single one from the crowd was so quiet during our set. But as soon as we finished a song, they were just all up and it gave me a glimpse of what it would be like to fill a room like that myself and they were all so respectful to me. I remember going backstage after the show and my live agent was waiting for me. I just felt to the guy and I said "oh my God, it's the best show that I have ever given in my life!" So definitely I will never forget Muziekgebouw.
Oana: What made you become a musician?
Matt Perriment: I write music for myself because it helps me through any certain areas of my life: those that I'm stressed about, happy about or sad about and I remember what I used to do when I picked up a guitar for the first time. I realized that I could start singing covers and I was bad at it. But I was singing and it was a way of expressing myself. At that point, I wasn't a musician, but I was just playing at home. And then I started to realize that I could sing my own lyrics above something I was passionate about, something I cared about. I realized how much that helped me in the moment and how much I just thought about nothing else at all. My mind was only consumed when I was playing and singing, which kinda was the expression I didn't have anywhere else in life and that's what really speared me on to do music. And that's why I became a musician, it wasn't an active choice to play, I just couldn't not play. I couldn't find a better way to deal with ups and downs of life other than me just writing about it and singing about it. As I just kept doing it, we got bigger and bigger, and it became a career and a job, which is incredible.
Oana: And when did you write your first song?
Matt Perriment: I think I wrote my first song – shock, about a girlfriend – probably when I was 15 years old. It was a terrible song. I think it was called "Globe" and it was about me wanting to travel around the world with my then girlfriend who I think I've only been with for two and a half weeks. Obviously, I was completely fallen in love with this girl and probably lasted me a month and a half. Actually, I kept playing that song and years later, at a festival I realized it was a terrible song.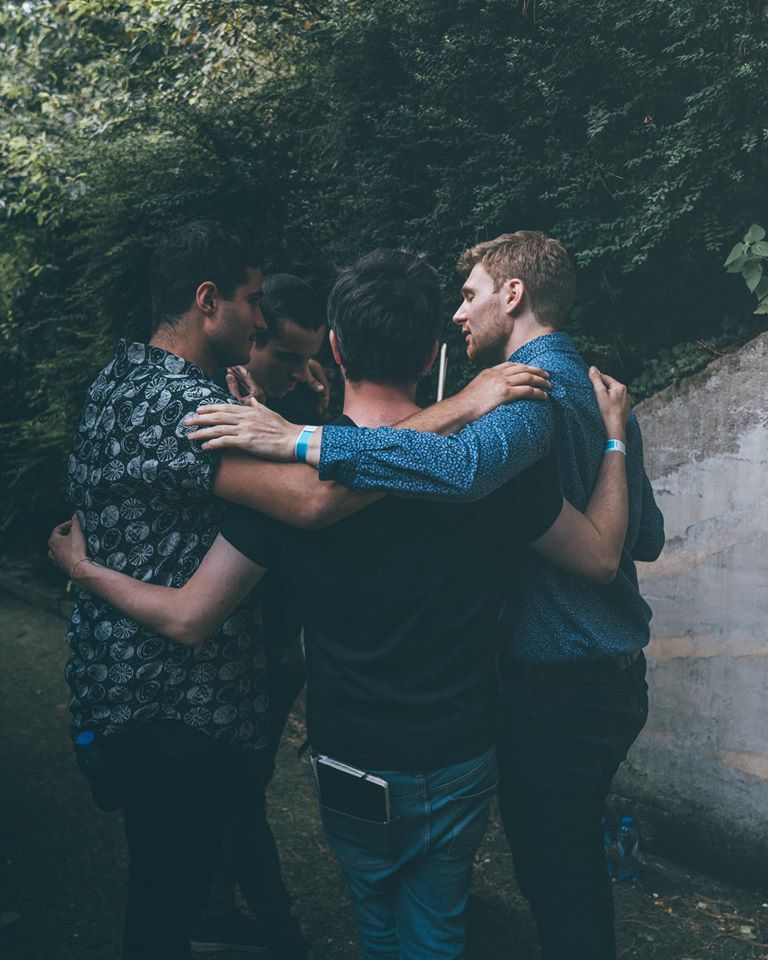 Oana: Tell us something about your band. Who are the guys that you are traveling with?
Matt Perriment: They are an amazing bunch, I am really lucky to be with them, because no one's in this game for money, you know. And one of the big things I think people find when they are watching us on stage is that we have a real connection with each other musically and it's just because we love to be there. The boys really love their instruments and they are really creative and passionate and that's why I love to play with them. I only play with people in that way because I found all of them organically through gigging and through connections, meeting up at really random occasions like 2AM in a studio. Or my producer told me "oh, I know a guy" or me meeting my keys player, Ed at my own show. I talked to him before the show and I didn't realize that I was actually the person that he had come in to see play live. They are an amazing bunch of guys and I do love them, they all work so hard and they all got full time jobs alongside music.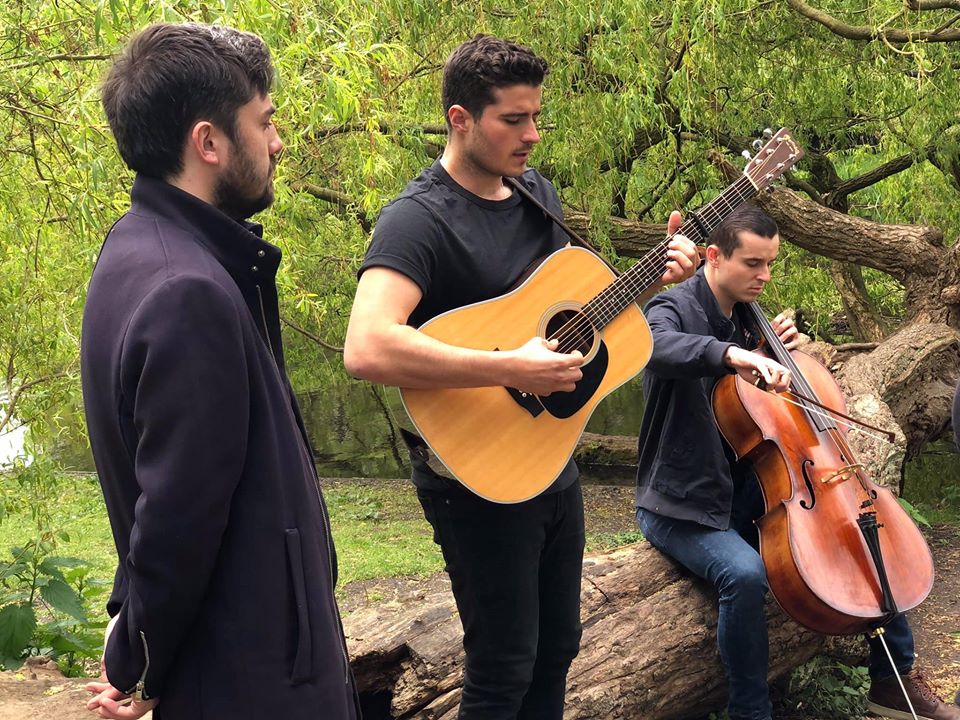 "you can really feel when musicians means what they sing and you watch them play live and you just see that they are lost in that moment, that is so inspirational!"

Matt Perriment
Oana: What inspires you when you are writing music?
Matt Perriment: I think I just have to be completely absorbed by the subject I'm writing about. A lot of song writers they can sit down in their studio and just write. And they can go through four songs in a row and it's an amazing talent. But I personally just can't do it because for me that's not what new music is about. What I ended up really doing was writing something I'm incredibly passionate about at the moment, whether it's the highs, it's the lows or something that's just frustrating me in life. My inspiration comes from things that completely absorb my mind. And when I'm looking for my musical inspiration point, genre doesn't really matter to me. It's just integrity in songwriting. So, if I can feel someone's honesty and integrity through the songs they are writing, that inspires me. I don't really mind if it's R'N'B or rock. But you can really feel when a musician means what they sang and you watch them play live and you just see that they are lost in that moment, that is so inspirational.
Oana: Is inspiration something logical?
Matt Perriment: No, no it's not because nothing I've written about is logical.
Oana: When you are writing, what comes first: the music or the words?
Matt Perriment: The music always comes first for me. I have actually never, ever written a song where the lyrics come first. I sometimes drop down ideas for lyrics, but for me, I find that if you write lyrics and then you're tryin' to fit the music to it, you are really constricting the amount of melodies that you can do, because you're bound to those exact lyrics. Therefore, what I'm trying to do is to create and find beautiful chords or beautiful riffs that just sonically really touch me and then I'm trying to write down the lyrics to fit.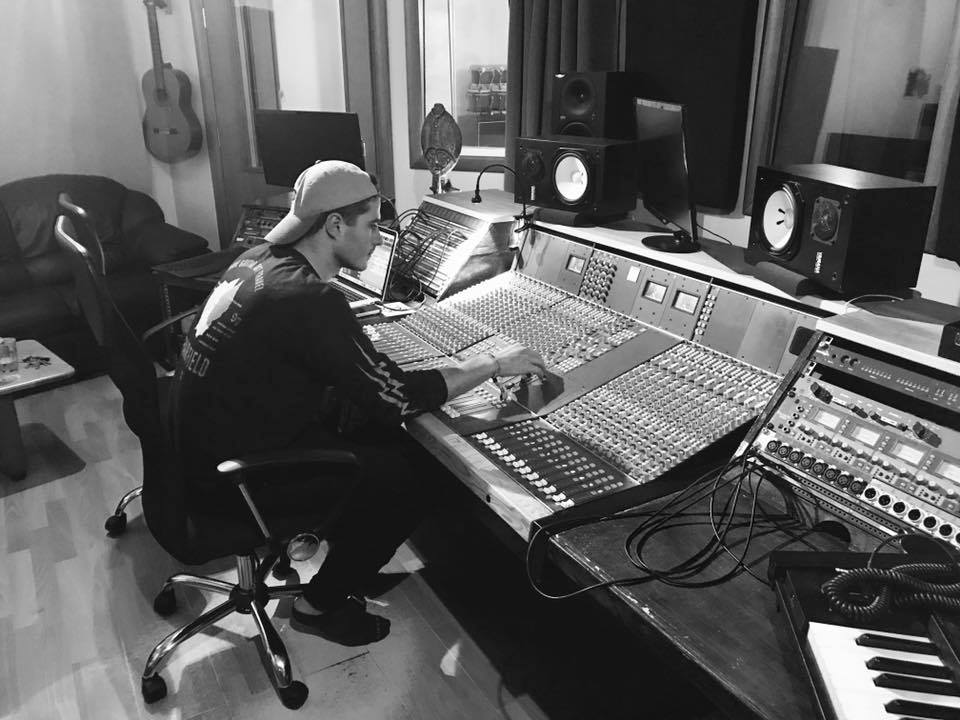 Oana: Could you please explain a bit the feelings that you put on MEMOS?
Matt Perriment: Yes, I can. "Memos" was really a diverse EP because it was very expressive, all about very different things. Some of the feelings would be when we're looking to "Denali", is the song where I wanted to escape London to go to the mountains and it's actually about that feeling of being away. When I wrote that on sort of a top mountain in New Zealand – that feeling was very genuine and really honest, which is brilliant in a sense of longing to escape. And then you can trust that with something like "Oceans", which at that time was written about a long distance relationship and that feeling of what's going to be like as we are entering into that long distance element of it. That's really tough, because you put a lot of emotions and feelings into the songs and then you have to go and play them live. And often you forget that you are playing live to two thousand people or this is going on the radio to how knows how many people. But when you are writing, you are in your moment, so sometimes the feelings change over time and the song interpretation can change as well. So "Memos" EP is just a multitude of different feelings over a year.
Oana: Do you use to listen to your music? Are you that kind of artist who loves to listen to his music or not?
Matt Perriment: I like to listen to new music. Once it's recorded and it's finished, any musician will tell you they hate the song because they've listened to it hundreds and hundreds of times. But when I listen to new tracks, I'm just excited about them. On "Memos" I wrote the lyrics and then I recorded on voice practice to test out the songs. I wanted to see how this song sounds like when I am walking to work or when I am lying awake in the dark. And this is giving the vibe of how you should produce that song. Because if a song like "Masks" of my last EP is gonna be a really chill track that you can listen when you are on your own in bed, the production is going to be completely different, so you have to test out different environments so yes, I do listen to my music.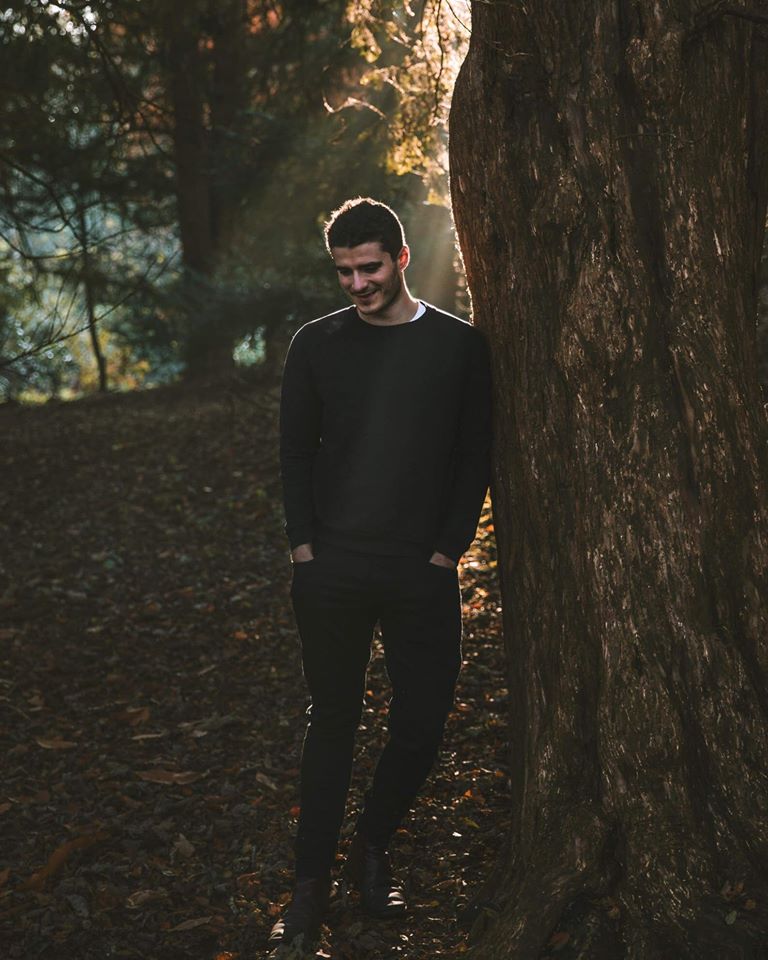 Oana: In terms of feelings, is there any song that you regret releasing?
Matt Perriment: You know what? We did "Oceans", which was again about the long distance relationship point and actually that relation ended four and a half days before we went on tour to promote the main single "Oceans" to something like 20.000 people. And that's really tough, because when I played the first show it was very fresh and you can't not play that when it's your main single and you've released it. You have to play it live, so it's not like I regret releasing any songs at all. Because it's a snapshot of my life in that time and you can't change the past. But you have to battle through sometimes awkwardness and sometimes the emotional part of playing a song which now hits you like it never hit you before, if that make sense. So doing that on tour with "Oceans" was difficult, but then it changed. It's quite interesting, because I got some amazing messages from the fans who listened to "Oceans" and lyrics just opening up and explaining to me how that song affected their life and how they are playing it at weddings and even funerals and how I helped them go through moments and depression to everything – because this is a song of hope, that made me realise that you know, the song if it's released into the world it is not just for you. And that made it immediately easier, you know. And when I got those messages I wanted to play this really well for these people in respect either I like or not playing it anymore. Emotion is hard sometimes, but I hope it segregates.
Oana: So it became therapeutic.
Matt Perriment: Yes, I think so. What I was able to do, was to emotionally detach myself from a song, because I had to, but it made me better at playing it, because ravelling and losing myself in the moment with a song I was able to really concentrate on. Let's make sure we play this to the best we've ever played it if not for me, for the people that got in touch to say this song means a lot to them.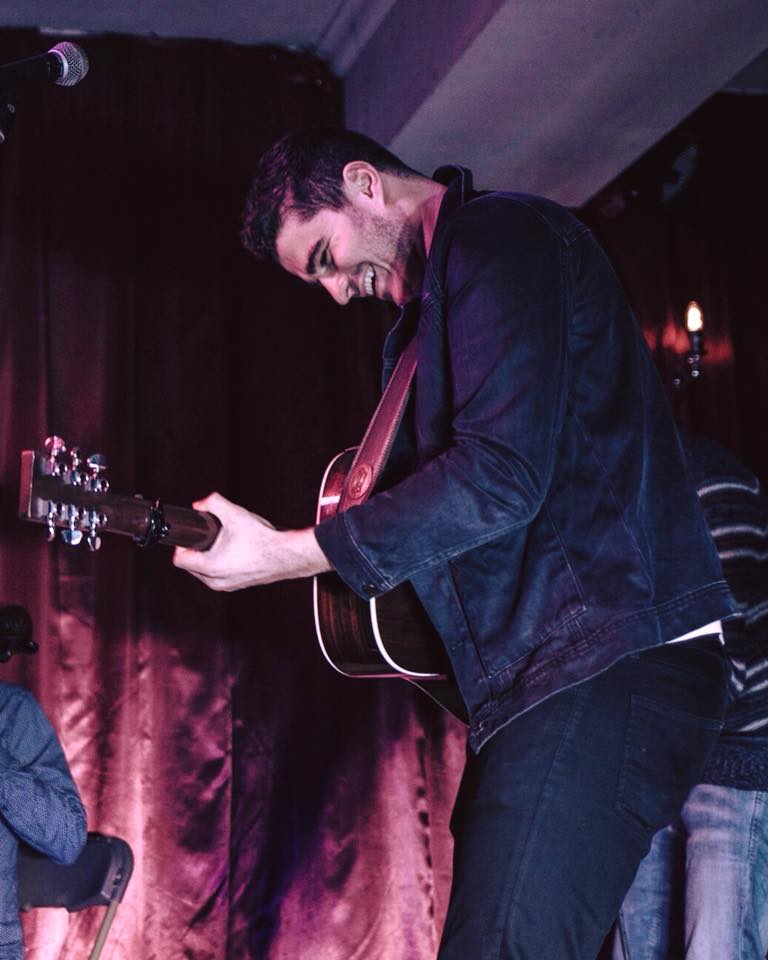 Oana: What is your favourite song to play live?
Matt Perriment: Oh, it's always the newest one. I wrote "Colours" last week, which is a song we are ending these two shows with and we played it in Caprera for the first time. You know, whenever I write a new song, I get really excited about it, so we just can't wait to play it.
Oana: What would you say has been your biggest milestone so far in your career?
Matt Perriment: I think my biggest milestone really was when I realised that someone else has sort of been affected by my music in a positive way. As I said earlier, everything I'm writing is kinda for myself at the first stage, because they helped me through moments in my life – highs and lows. And it was amazing when I had random people get in touch and message me every week with stories about how one of my songs has helped them through mental health or a relationship and giving them clarity and that for me is amazing, because often music is a really self-centred industry in a way. Which is not the reason we do it, but it can come across that way. It's so much more to it and it's really nice that music which helped me was able to help other people in a way. Another milestone would be selling a ticket to my show for the first time. It blew my mind. It's amazing to think people would buy a ticket and come and see me play. It just doesn't get old, I can't describe how it feels. The other day when we announced our Netherlands headlines, we were sold out four and a half months in advance, we sold all the tickets in two weeks, and it blows my mind. It was a cool experience.
Oana: I think I have met your biggest fan and I wish that you two could talk.
Matt Perriment: That's amazing, that's very sweet. There are often those moments that you don't realize are happening. The experience that people are having in a crowd and the things that people are saying, we never get to hear them. But it's so nice for someone to come up after a show and say "hi", "I loved the show"! We get to hear such interesting comments from people at the merchandise stand that are coming and saying "I love this album version of Denali and electric guitars, but when are you going to do the string version, cause the way you do strings in the second verse live is really interesting!" That's amazing because it's like having another creative director or manager in the room. And I'm like "I'm gonna write that down because that's a good idea".
Oana: Super! Then you should always listen to them.
Matt Perriment: Always, yes.
Oana: Do you prefer to have intimate shows or do you love big crowds?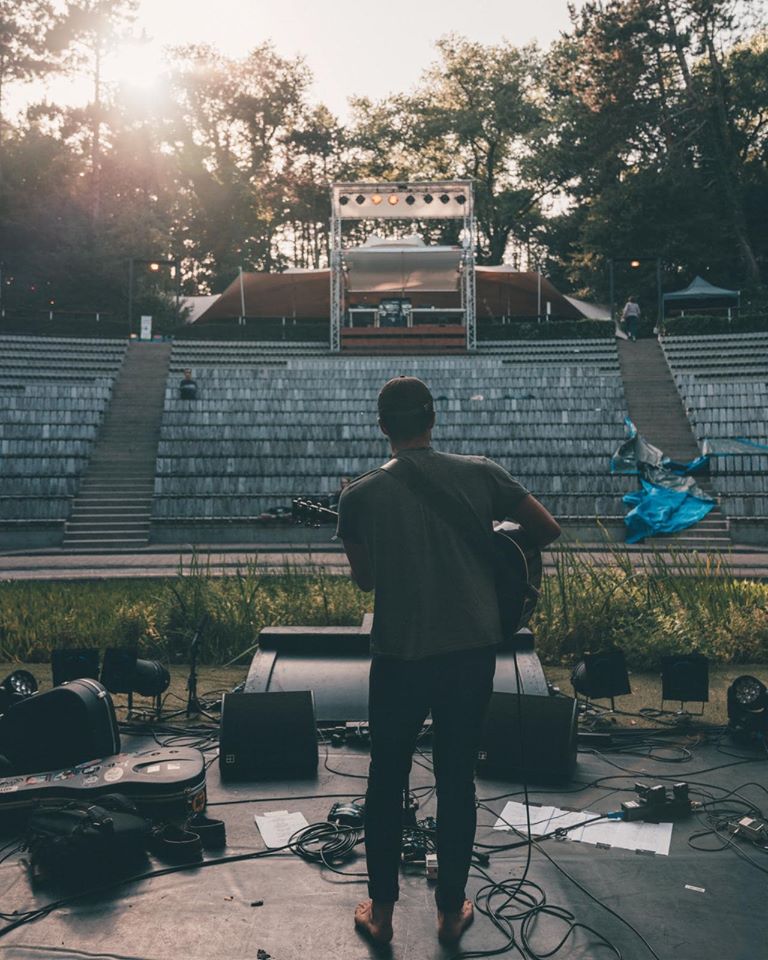 Matt Perriment: I prefer an intimate show if I'm being truly honest. The bigger the capacity of the show, it doesn't mean better the show. When you board a connection with the crowd, you built that connection by being close to them and they can feel your energy. If you open up to a crowd and you are close to them, they will open up back to you and they give you that respect. And you create this amazing moment that you often feel it. You're kinda lost in the moment rather than being at a huge festival where you can't really connect. So for me, because I play with organic instruments and everything is done live, there's no synth, there's no playback, the more intimate we can get, the better. That being said, I don't miss playing 15K capacity in the middle of London. Those shows are amazing, but I think we are at our prime when it's between the 200 to 600, I think this is our favourite capacity to play. But two thousand people in Caprera shows are also a fantastic experience.
Oana: Super! Let's talk now about Matt as a fan. What's on repeat lately?
Matt Perriment: There's two artists that I've had on repeat for the last two years and one of them is Dermot Kennedy, who I think is an Irish singer-songwriter. When I talked earlier about honesty and integrity in songwriting, that man has done it in every single song that he has ever released. And that's what I love, he's sort of fleets between folk through almost R'N'B influences on some more commercial tracks and, in every single one of them, you feel the honesty, the passion that he's singing with. And that is amazing. He's got stunning vocals. And the other artist is Phoebe Bridgers, an American singer-songwriter who again, her melodies are so interesting and not only does she have a beautiful voice, but every time that I'm listening to her, I don't know where she's gonna go with that. And that's why from my musical point of view, I'm such a huge fan, because it's not predictable. Often the predictable tracks are easy-listening, but Phoebe manages to have unique and unexpected melodies, which is a real talent to have in song writing. And if I could listen to them both live, I would be happy for the rest of the time I think.
Oana: Tell me one song everyone should hear.
Matt Perriment: If you haven't listened to it, I'd listen to "Slow Dancing In a Burning Room" by John Mayer. It was released in his "Continuum" album in 2006 and this is really an amazing song. It's about a relationship slowly fading out, hence the title "Slow Dancing In a Burning Room".
Oana: What was the first album that you bought as a fan?
Matt Perriment: I think I bought an album from the Good Charlotte sort of the "Lifestyles of the Rich and Famous". I used to be sort of a punk-rock kid, terrible dressed and emo face. I was also buying The Offspring and Blink-182 albums all the time. So that's what I grew-up listening to and, for some reason, I've just gone the complete other direction.
Oana: He, he, I can't imagine you as a punk-rock kid. Tell me one random thing nobody knows about you.
Matt Perriment: I'm trying to keep it very quiet but I'm also a qualified lawyer, so I'm an entertainment lawyer as well, but I keep that very far away from any musical or social media page.
Oana: Is there anything you miss about London when you are away?
Matt Perriment: I have a song about escaping London. I've been in London for eight years now and I've got a real love-hate relationship with it. I love the city, I think it's one of the most diverse and sort of energetic cities in the world and I am struggling to find another energetic city really. It's that sort of fast-paced-chaotic energy which I miss when I'm away. I missed that fast paced nature of it and I think that's why I do everything kinda at full speed and I'm always rushing around everywhere. Equally, I don't miss the life style there; people are kinda doing their own thing, it's not much of a community vibe there. So I am hopefully going to find that at some point. But yes, when I'm away, I miss the energy and the chaos which I think is the reason why I wanna get away as well.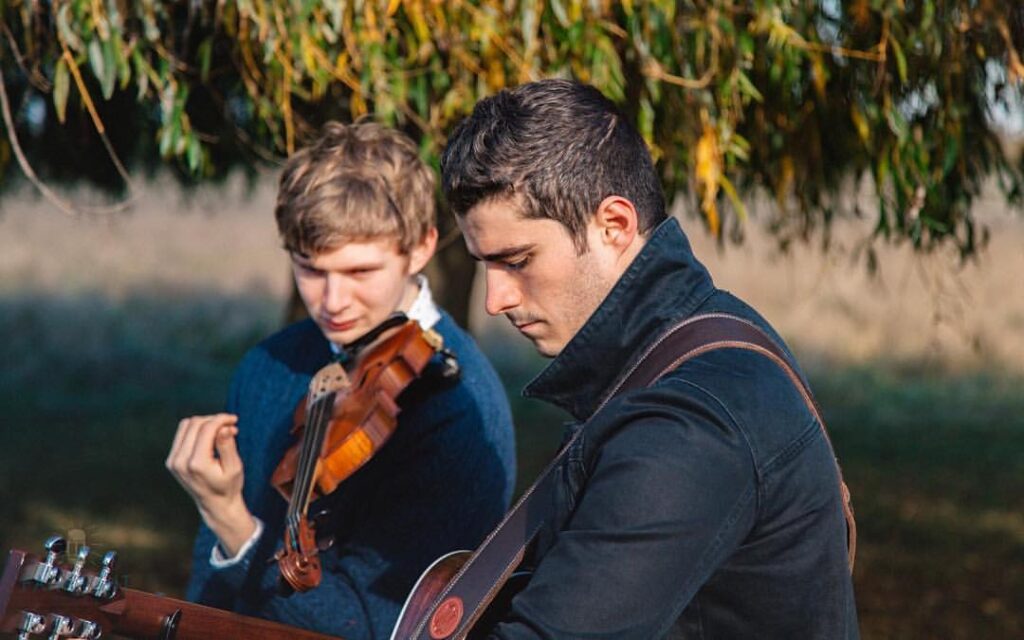 Oana: What's next? Is there anything we can expect from you in the near future?
Matt Perriment: That's a good question. We have a strategy meeting coming up soon about what's next. We just released "Memos", which again was a huge musical advance for us, especially because of the tours we've got in so many countries. But I think next I just want to step up production and I really wanted to nail the sound I want as an artist. So what we'll do is a couple of headlines are coming up and then we're gonna be recording another EP most likely and then we'll start the recording of a first debut album in late 2020. We are trying to find an amazing studio, we expect some more beautiful venues coming up, which would be good, and some more songs, which I think are the best we've ever written so far. So hopefully a lot is coming up.
Oana: Describe your music in one word.
Matt Perriment: It's emotional. It's all emotional. Emotional is happy, sad, angry and it encapsulates all of the tracks in their own individual way. So maybe passionate or emotional, you can decide.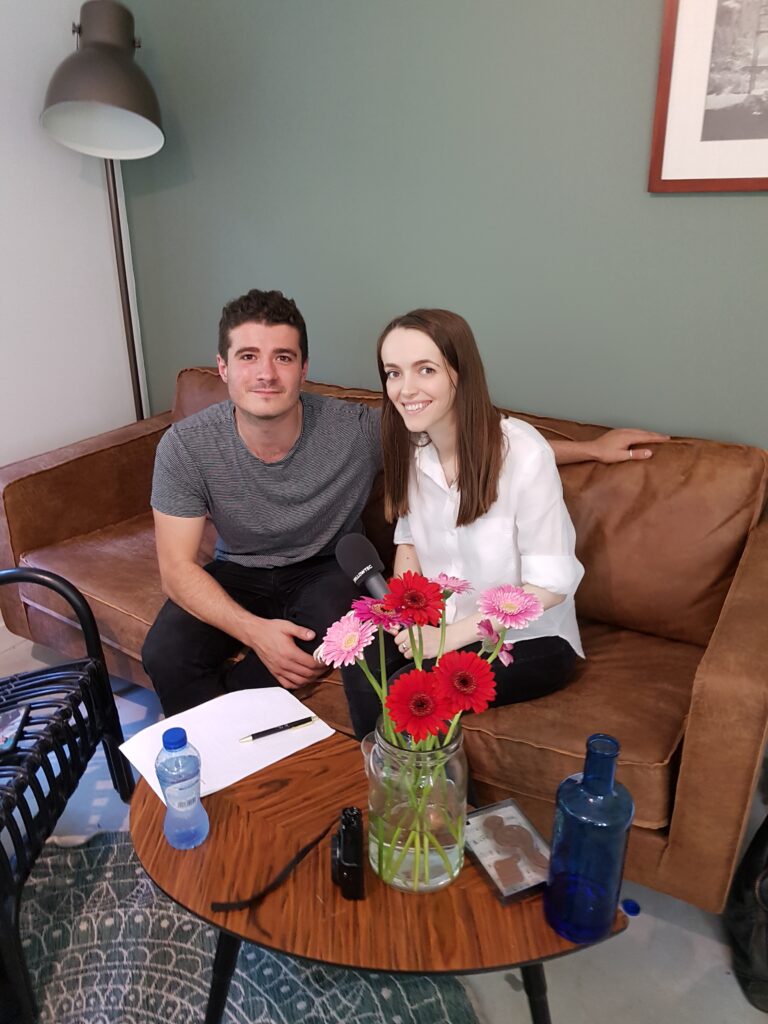 Oana: Any plans on singing in Vienna?
Matt Perriment: I would love to come to Vienna. Last time when I was there I was a much younger man and I loved the city. But I've never had a play there, so if anyone wants to have me, I will come along over there.
You can always listen to Matt's music on Spotify.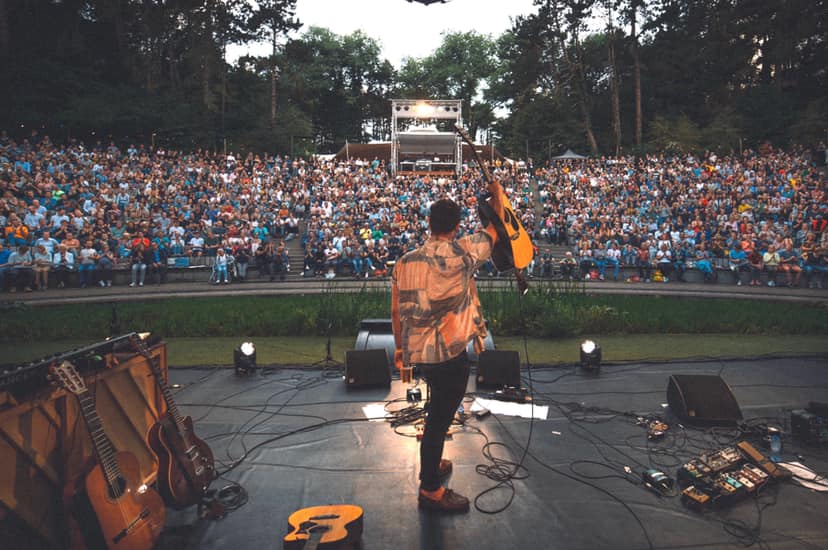 If you loved this interview, you may also be interested in:
Interview with the producer Jorrit Kleijnen: "Music is the most sophisticated language that I can speak" (Part 1)
Interview with Marijn van der Meer, the velvet voice of HAEVN: "There's something about writing and recording at night, it unlocks different feelings"
Interview with the producer Rui Reis Maia: "When I create music I try to make it from some kind of feeling and I want people to just feel it"
Roo Panes released two songs from his next EP
All images are under copyright © Matt Perriment & Oana Cernat.
All pictures on oanacernat.com are taken by Oana Cernat, unless stated otherwise and are protected by copyright. Always link back to this website or request permission when using content from Oana.