My Dutch getaways from last summer helped me discover wonderful artists and gave me the chance to bring you their stories here. Today I introduce you to Rui Reis Maia, a talented producer from Amsterdam, originally from Portugal.
Rui was born in 1990 and grew up in the south-eastern part of Amsterdam, where he was surrounded by different styles of music. Outside his parents' house he was a big fan of hip-hop culture. But at home, his father introduced him to artists such as Fleetwood Mac, Supertramp and Paul Simon. Fascinated by his father's collection of records, Rui fell in love with music and a few years later he discovered that he would like to become like his favorite artist, Ryan Leslie. Rui then learned to play the piano, write songs and do all the technical stuff.
Later on, he had several meetings in the studio with DJ Apster, where they have exchanged thoughts, ideas and knowledge. This is where the two artists produced a remix of the Afrojack song "Keep Our Love Alive". It was the moment when Rui's career reached new heights, as Afrojack loved that remix and proposed Rui to sign with his label, Wall Recordings. Shortly after, Rui released "Million Times", a song that entered Dutch Top 40 and generated over one million views on YouTube.
But after nearly three years spent with Wall Recordings, Rui felt that it was time to rediscover himself and find his own direction in music. So, when he received the invitation to participate in a writing camp on the hills of Orvieto (Italy), in a house full of creative talent, he accepted without any hesitation. For a full week, Rui wrote and composed music and realized that he wanted to move away from commercial production and tell his own story through music.
I invite you to discover in this interview what followed when he returned to the Netherlands.
Oana: Hi, Rui. When did you start doing music?
Rui Reis Maia: Hi, Oana. I started doing music when I was 17 years old, I'm 29 now so it's 12 years ago. I started doing music during my school years. I was going to school, but I was also doing music on the side.
Oana: Who is your greatest influence?
Rui Reis Maia: The person that inspires me is Ryan Leslie, he is an R&B and Hip-Hop producer and he is a very talented dude. I always got very inspired by seeing him on YouTube. He was a great influence for me to start doing music.
Oana: It's nice to see that artists are also fans.
Rui Reis Maia: Yes, of course. I mean we make music, but we are music lovers as well. So I love to listen to other people's work, we are fans too.
Oana: Are you also a fan of HAEVN?
Rui Reis Maia: Oh, for sure! I've seen them live a year ago in Royal Theater Carré, it's a really nice venue here in Amsterdam. The concert was very beautiful.
Oana: It's a really nice band, always surrounded by really nice people. I have discovered your music through them.
Rui Reis Maia: That's awesome! Because of the song I did with Marijn, right?
Oana: Yes, because of the song "Cradle"!
Rui Reis Maia: That's cool. I love those guys, they are super talented.
Oana: What is the message that you want to put into your work?
Rui Reis Maia: I don't know, normally when I create music, I try to take it from some kind of feeling and I want people to just feel it. I just want them to enjoy it.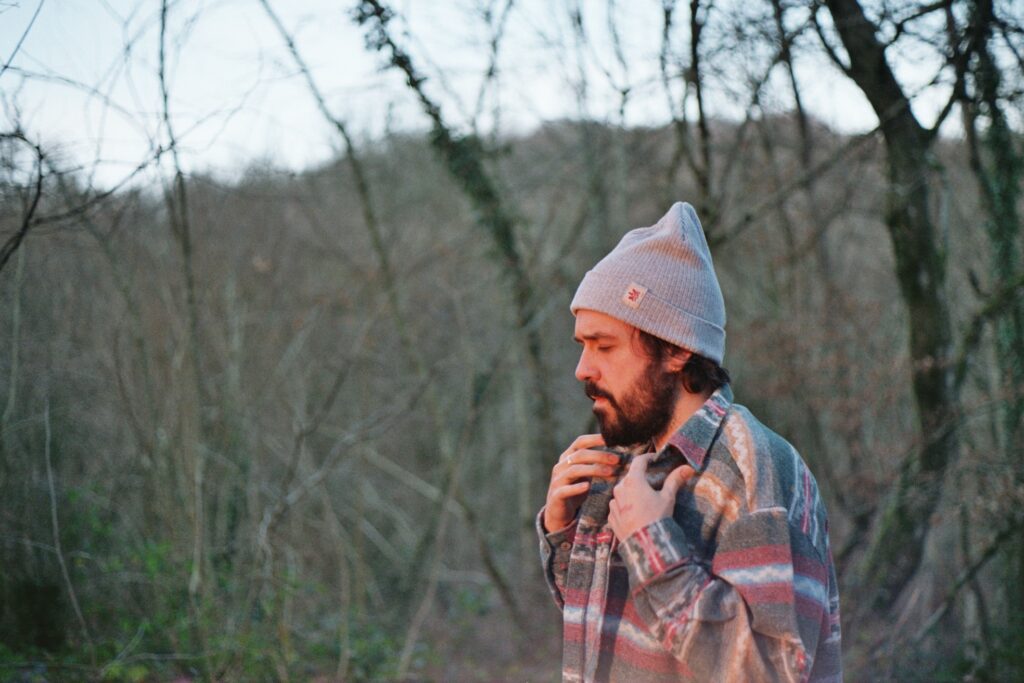 Oana: How would you describe your sound?
Rui Reis Maia: I think this is always the hardest part for a musician. I always leave it to the listener to put it into a genre. But I can describe my music as a mellow sound, where people can close their eyes and flow away.
Oana: I have one word to describe your album and that is WOW.
Rui Reis Maia: Ha, ha! Thank you very much. I appreciate it.
Oana: In a few days, your album will be released. How do you feel about this? Are you a bit nervous? Is it a dream come true?
Rui Reis Maia: It's definitely a dream come true, it's an achievement, but I don't feel nervous at all because I finished this album already a couple of months ago and it's coming out now. And, you know, creating the album was a certain therapy for me and now that it's coming out, it's weird to say, but it doesn't belong to me anymore. It belongs to the person who is going to listen to it.
Oana: You had some nice collaboration on this album. Can you describe the process that you went through when you started to work on it?
Rui Reis Maia: I started to work on this album when a lot of things were changing in my life. I had left a label, my old management and I had had a very hard break-up with somebody and lots of things happened. So I went to a writing camp in Italy, where I met all these artists that are now on my album and they heard my story and I started to collaborate with them for all of these songs. So it came together piece by piece.
Oana: So without that camp maybe you wouldn't have had a release coming in a few days.
Rui Reis Maia: Yes, for sure. Oh, that camp changed my life, I'm telling you!
Oana: What was the most challenging aspect of putting together your album? What were the emotions you felt about it all?
Rui Reis Maia: It's a hard question. The toughest thing was to have that perfect feeling of the song. I didn't really feel challenges or anything.
Oana: How long did it take for you to finish this album?
Rui Reis Maia: It took me about two years.
Oana: What is your favorite song on this album?
Rui Reis Maia: I love them all, but I do like this one that's called "Into the Woods". It's a song that stands for running away from the society that we're living in, this rush that everybody has to be successful and rich and all of these noises from the media etc. So this song is about running away into the woods.
Oana: What is it about this song that makes it so appealing?
Rui Reis Maia: It has a very hard base and beat and drums so it's like running away from all the voices that are coming to you and then at the end you get into a safe place that I call paradise.
Oana: What's the name of the album?
Oana: The album is called "This One's For You". I gave it that title because it was centered on me, because I was feeling all of those things at that moment, but now it's for the person who is going to listen to it.
Oana: That's a kind thing to do. For me it is interesting to see that here in Amsterdam, you guys have a deep way of feeling all of these things. Nothing is superficial.
Rui Reis Maia: Oh, thank you. I think that's why Marijn and I got together and made a song. I think we have the same state of mind.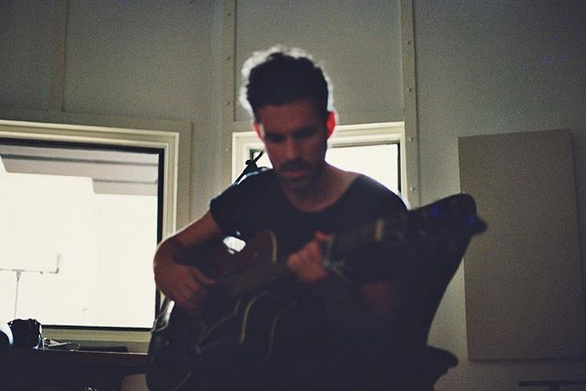 Oana: How was it to make a song with Marijn van der Meer? What's the story of "Cradle" and what was the inspiration for it?
Rui Reis Maia: At the beginning, I was thinking to make this song just instrumental. I finished it and then I met Marijn at this writing camp. I said to him: "Hey, man, I am making this album and this is one of the songs". I played it for Marijn and he was like "Oh, wow, man! It seems nice and maybe I can try something". And I was like "Oh, of course. If you hear something, then just go for it". So we didn't do it that week, at the Camp. But when we got back home, I sent the song to Marijn and I don't know, after literally 10 or 15 minutes he sent me something back and it was "Cradle". And I was like "What the hell, this is SO beautiful!" and then we just got together, we recorded everything perfectly and then we finished it.
Oana: 15 minutes!? Are you serious?
Rui Reis Maia: Yes, no joke! He told me that he felt something and this is what came out and I was so thankful that what he performed on that song was really what I was also feeling in my heart for that piece. It fit perfectly together.
Oana: Guys, you have to do another song together in the future!
Rui Reis Maia: Yes, I would love to make something with Marijn again, definitely. And with Jorrit, of course.
Oana: What song was the most difficult to record?
Rui Reis Maia: I don't know. I think every song had high and low points. Let me think about it. I don't think one was more difficult, I think it was equal.
Oana: How would you describe your album in one word? I already described it on my side, now it's your turn.
Rui Reis Maia: I wouldn't describe it like that for myself, that's a lot of ego, ha, ha. But I would describe it as "life".
Oana: Do you think music is the key to telling a good story?
Rui Reis Maia: Yes, I think that. I think art in overall is a good way of telling a story – a good or a bad one. Because most of the creative people – like musicians – are introverts and express themselves through art, so it's a good way for them to tell their story.
Oana: Do you think this album changed you as a person?
Rui Reis Maia: Yes, I'm an alien now, ha, ha, ha! Yes, it definitely changed me in some ways, but I'm still me, I'm still Rui, still making music. But it definitely changed me in some aspects of how I see life.
Oana: What do you hope fans will take away from your album?
Rui Reis Maia: Well, when people will listen to the album, I want to encourage them to keep going. If you are in a hard place at the moment and life is challenging you, I hope that my music gives you some encouragement to keep on going. Because life can be beautiful, but you need to face those challenges and you need to overcome them. Yeah, I would love to give a bit of encouragement to the people who will listen to my album.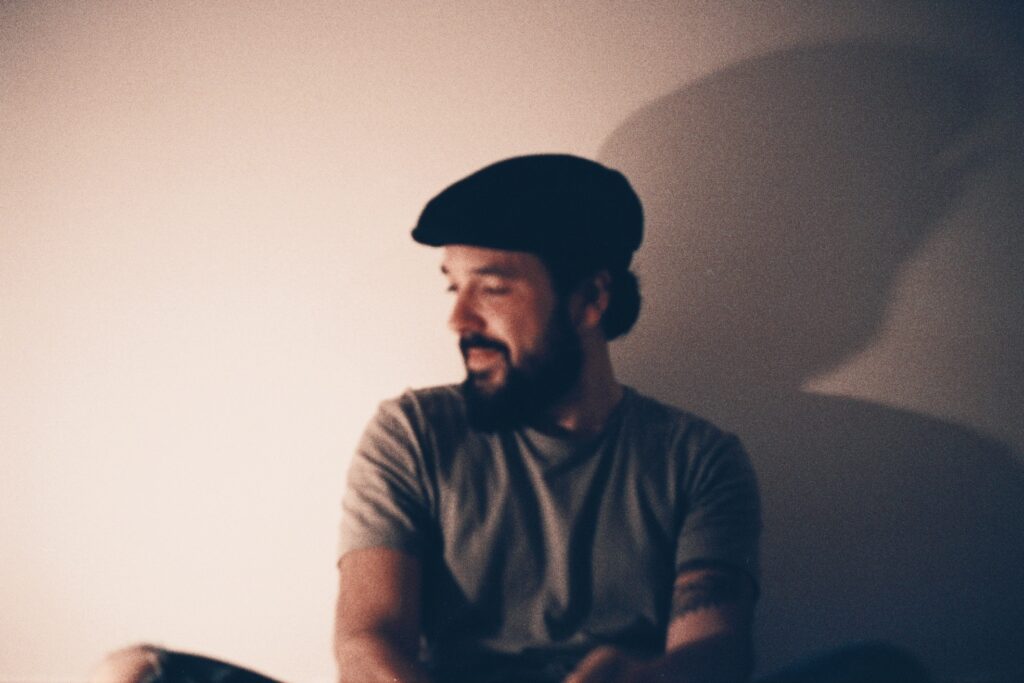 Oana: Do you have plans to play out live in support of your music? Do you have a tour plan?
Rui Reis Maia: Not at the moment, because I am doing some other projects and I am going to travel as well, but I definitely have a plan to do this. When I'll do it, everything has to be on point and perfect so it will happen when it has to happen, but not for now, unfortunately.
Oana: Maybe in Carré or in Paradiso.
Rui Reis Maia: Oooh, I would love to do it there, yes! And I'll invite you for sure.
Oana: Thank you, that's nice. What makes you creative, Rui?
Rui Reis Maia: I don't know. I think your day to day life, the people that you hang up with and the stories that are being told, things that happened to you in life. For me, music is always about telling a story which people can identify with. All of these make you creative in some way.
Oana: Do you know where most of your fans are located, in which part of the world?
Rui Reis Maia: I can only see it on Spotify, you have like an artist page and you can see where most of the people play your songs, in which country. Netherlands is no. 1, I see India, Los Angeles, the USA.
Oana: Did you always want to be a musician? Can you recall your earliest musical memory? Was there a time when you thought of doing something completely different?
Rui Reis Maia: I don't think so. As a kid, I was always listening to music. I remember that, but I never had that passion "oh, yeah, this is what I want to do for my whole life". It just came to me when I was 16 years old so no, I didn't always want to be a musician.
Oana: If you hadn't chosen music, what would your alternative field have been?
Rui Reis Maia: Honestly I really don't know. I am grateful that I found something that I enjoy doing every day, but it would have probably still been something creative.
Oana: Is music giving you the most joy?
Rui Reis Maia: Yes, of course. But not always. Sometimes it's hard to dig deep and put your feelings into music, but when it's there and out for people to listen to it, that's a very special feeling. Music gives me a lot of joy.
Oana: Now a question which is not music-related. What do you like the most about Amsterdam?
Rui Reis Maia: Amsterdam can be beautiful when it's sunny and it can be beautiful when it's grey and snowy. I love that about Amsterdam. For me, as a musician, when it's very sunny and temperatures are high, I love to create some sunny vibes, and when it's grey and snowy I want to get into my bubble and just create some melancholic music.
Oana: What musicians would you absolutely love to work with in the future?
Rui Reis Maia: Uuu, there are so many great musicians! But I would love to collaborate with Hans Zimmer, I'm a big fan.
Oana: What are your goals for the future?
Rui Reis Maia: I try not to look that much into the future, I'm trying just to be present, like now I'm talking to you. I don't know, I'd like to travel more, get more into photography and focus on my happiness and, of course, just make music.
Oana: You are also doing music for the movies. Recently you have composed for the movie "De Belofte van Pisa". Can you tell us a bit about this experience?
Rui Reis Maia: The Director found a piece of music of mine on Spotify and he wanted that feeling from my music into his movie. So we got connected through mutual friends and I was so happy I could cry. This is what I always wanted to do, to compose for a movie and then we did it. We finished. It's coming out on 10th of October 2019.
Oana: How do you translate the title of the movie and what's the story of it?
Rui Reis Maia: The translation is "The Promise from Pisa", but it's not literally Pisa from Italy. It's about a young Moroccan kid that's a super talented trumpet player and he comes from a bad neighborhood where there are a lot of problems and his brother is a criminal and he tries to do better in life. They make a promise in front of an ice-cream truck that's called Pisa. It's a very nice movie.
Oana: Is this movie going to be played only in the Netherlands?
Rui Reis Maia: I think they are going to be sending this movie also to a movie festival in Austria, maybe in Vienna. I am not sure yet, but I will tell you when I will get some information.
Oana: Thank you, I appreciate it. What is a common misconception people have about musicians?
Rui Reis Maia: That's a hard one, but what comes to my mind is that people have this idea that musicians need to stay into just one genre, that they need to make the same kind of songs for their whole life. But musicians need to be creative and love to experiment other sounds. I just find it ridiculous when they say "of, he changed his whole style, we're not gonna listen to him anymore". That's what I think people misunderstand about us. I think musicians should be free and make what they want and not stick to one genre.
Oana: Do you have any funny story from your life as a musician?
Rui Reis Maia: I am quite boring, so I don't know… I'm thinking if I have a funny story with Marijn. Oh, yes! When we were at this camp, we partied every day, we had a lot of red wine because you know, we were in Italy. So it was one night when we drank a lot and everybody started to sing and dance and it was a really fun night.
Oana: In which part of Italy was the camp held?
Rui Reis Maia: It was in Tuscany.
Oana: That's a really nice area with really good food.
Rui Reis Maia: Oh yeas! Allora!
Oana: What else would you like people to know about your music?
Rui Reis Maia: That it comes from my heart. I am always going to try to put a part of me into my music and trying to translate this to the listener.
If you want to listen to Rui's music, this one's for you:
All images are under copyright © Rui Reis Maia