In 2019 when I was in Caprera Open Air Theatre (Bloemendaal, The Netherlands) for the first time to meet HAEVN, I hadn't thought even for a second that one year later the music industry would be shut down completely all over the world. It was the first industry to close and the very last to reopen.
And if we learned anything in more than two years of the pandemic, it is to never take live music for granted as we did before. Music is what keeps our memories safe. Music has healing power. It can take people out of themselves for a few hours. And we deserve this great nourishment for our ears and soul. Because music is not a luxury, but a necessity.
I dedicate this interview to all the HAEVN fans and to the artists themselves, who dreamed about the unifying force of live music and reconnecting to each other. There's no better gift to you on this occasion than talking about the elephant in the room: today is the release of the EP "Holy Ground".
Oana Cernat: Hi darlings, I'm so happy to be here and to see you again. We had our last interview two years ago, which feels to be so far away back in the past. Nobody thought we will all go through these crazy times. How are you doing?
Marijn van der Meer: We just had our second show of the year and to be honest it was great to be playing again. At first, we thought "well, will it be great again?" because we are not used to playing anymore but after the first song that we did yesterday, it was like ok, this is what we missed and I'm really happy to be back.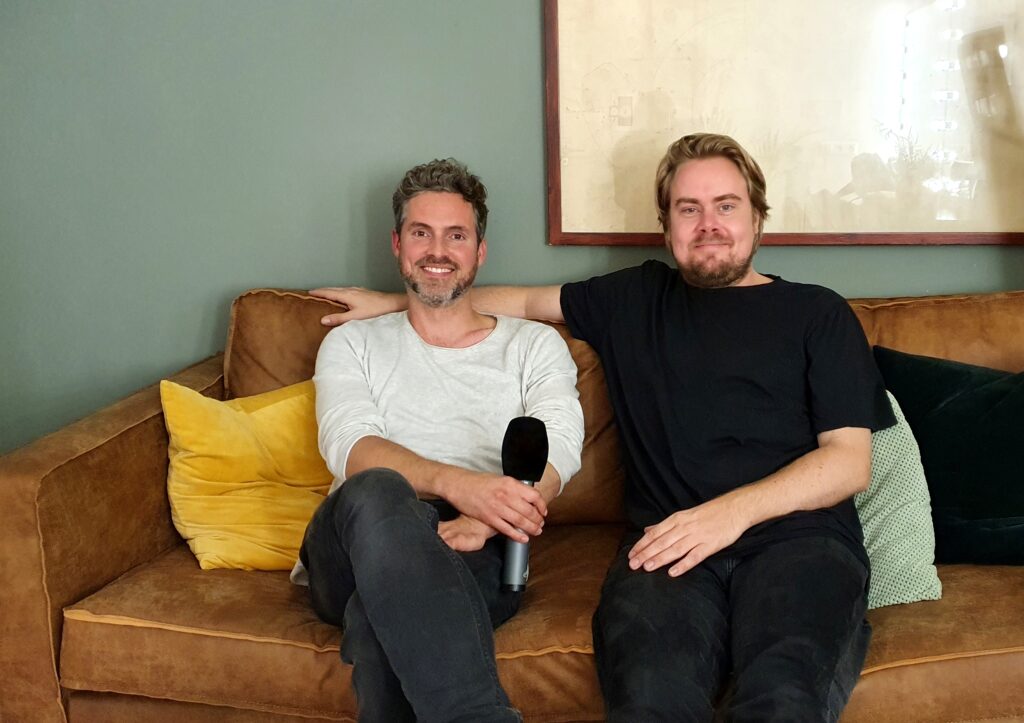 Oana: "Welcome the Wind" was the first song of the show and it was a beautiful surprise. I'm always glad to hear new tunes from you.
Jorrit Kleijnen: Marijn and I agree on a fact that it is crazy when somebody asks us to write a song we've done in one night for a movie and we are lucky to make something that we actually love. But there is a big inspiration in being triggered by films and I was composing a score for a movie that will be released soon. We loved it so much that we decided to play it. I'm super proud of it because Marijn wrote the start of it and he took it to the studio and I think once again that he is an amazing fire starter because he creates the golden eggs and I'm not calling myself amazing but at least I can say that I feel what he is doing and I can give more wings to it, you know, and create a nice atmosphere. And it's simple.
Oana: What sparked your interest in these strange times? What was the thing that helped you create new music?
Marijn: To be honest, we thought that we now have all this time to write and record. But it's weird, when nothing really happens in your life and around you, it's really hard to be inspired. So at first, it took us quite a while to write new songs and to produce them and once we knew that we could play again – for instance, the Live Stream Concert that we did, that was also a nice thing to work towards because then we could share our music with an audience even though it's maybe online and I think these concerts that we are doing now are also important for us. This way we can check if our songs are being listened to and how people respond to them. And I think that's pretty important for us to just play live.
Jorrit: And to be in touch with the audience so that you can be inspired by the response and sometimes we need to be reminded that people are being moved by what we do. We lose that awareness if we don't play for so long. If you say what sparked your emotion? The answer is not that much during that period. It was Cabrio (Soest) where we played it for the last year and we played it again yesterday and it was like the year went like a month because there is nothing on your timeline that defines the year. I'm happy it's almost over. Let's hope it's almost over.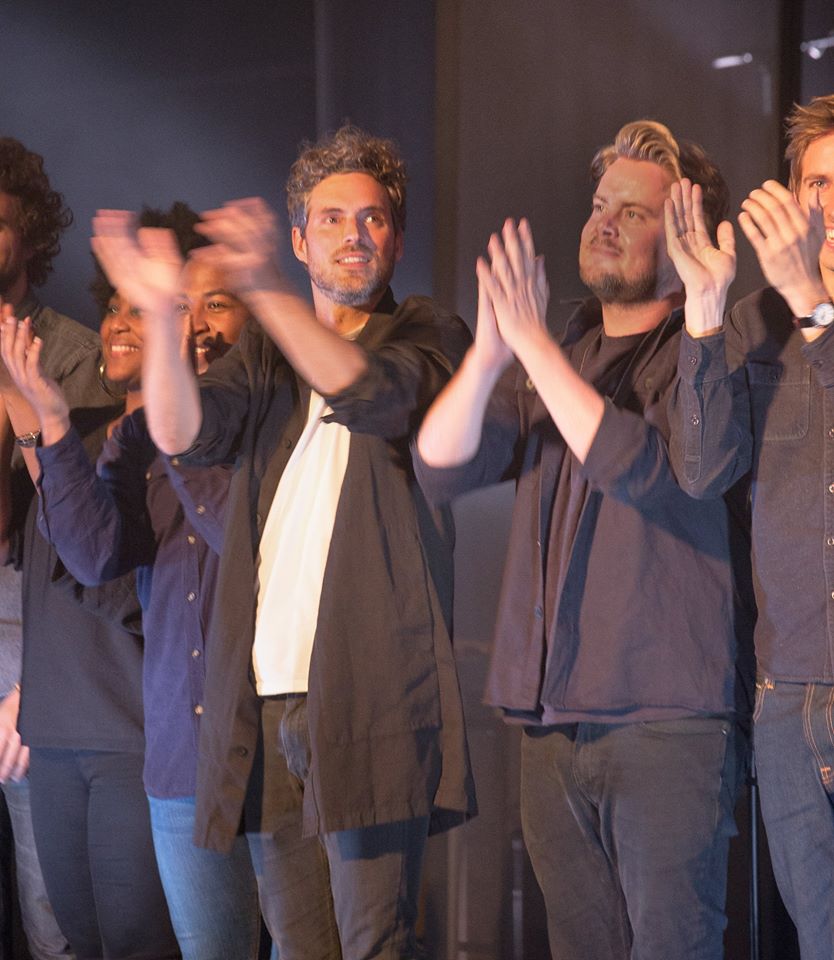 "Marijn is an amazing fire starter because he creates the golden eggs and I'm not calling myself amazing but at least I can say that I feel what he is doing and I can give more wings to it."

Jorrit Kleijnen
Oana: I've seen many artists doing online concerts during the lockdown, but what you did with "Up Close" it's a state of art, it's different. Congratulations on doing this.
Jorrit: Thank you. And you know it's a curse and a blessing the way we do things and the sound of HAEVN is defined by many aspects that require a string quartet, a nice venue and of course, we can sit down on a couch and play guitar and piano and we did it with "Where the Heart Is". But to us is important to be on stage with these ten people. And that matter because it is a nice thought that Marijn and I are sitting in this Boeing and we have not two, but we have five engines on every wing to let us fly and that's what we enjoy the most. Because it also deducts the pressure on both our individual musicality. Marijn sings amazing as a lead vocalist and I hope I play nice piano but it's nice that there are eight other people contributing to our musical ideas and we don't like to strip that down.
Oana: It's interesting how you add different twists in the most beautiful way to every song while you're on stage. I can go to ten concerts of yours in a row and each will feel so different.
Jorrit Kleijnen: Well, that's a nice compliment.
Oana: During the pandemic, you released "Throw Me a Line", which is a very beautiful song and I can hear some old bits in it, I hear a bit of Moby. Am I wrong? What's the story of this song?
Jorrit: No, you are right.
Marijn: The story of "Throw Me A Line" started with Jorrit and me sitting with Mart Jeninga – our former bass player, and just trying to write a song and we got inspired by a lot of different influences, for instance, Moby, but also of the late 80's songs from Seal, different kind of artist, Hans Zimmer of course and in a way, the presence of Mart also gave us maybe new cords to work with because when you are writing you can be stuck between your own cords. This song was written pretty fast, production-wise it took us a while but that's always the case with us and I'm very happy with the whole song. It's a song of 5:15 minutes, so it wasn't our goal to have our song on the radio, but to release something that we like and we are sure that if we like it, the people that like us also like it and it's really nice to play it live.
HAEVN in Caprera Open Air Theatre. Photo © Kim Balster
"I think everyone at the moment it's thinking about the past and worrying about the future, but once you are trying to be in the moment, then you can try to have some enlightenment."

Marijn van der Meer
Oana: There is a lot of new music that you already released, let's discuss a bit about a few of the songs that will be found on your new EP. Tell us about "Trade it for the Night".
Marijn: This song was also written in Visby (Gotland, Sweden) and it was written more than two years ago. It can take quite a while for us to finish a song. Is like we have the golden egg and then we have to work on it again and again and again until we want to listen to it over and over again. We are trying to reach goosebumps and we are trying to reach a version that we want to hear again after we played it. Like "Aaah, it's already gone!" and we want to listen to it again and that's why it can take a while for us to finish it. "Trade It for the Night" it's also a moody song and it's about being in the moment. I think everyone at the moment it's thinking about the past and worrying about the future, but once you are trying to be in the moment, then you can try to have some enlightenment and that's what it's about. We are happy with this song and we want to listen to it again and again and again and that's a good sign.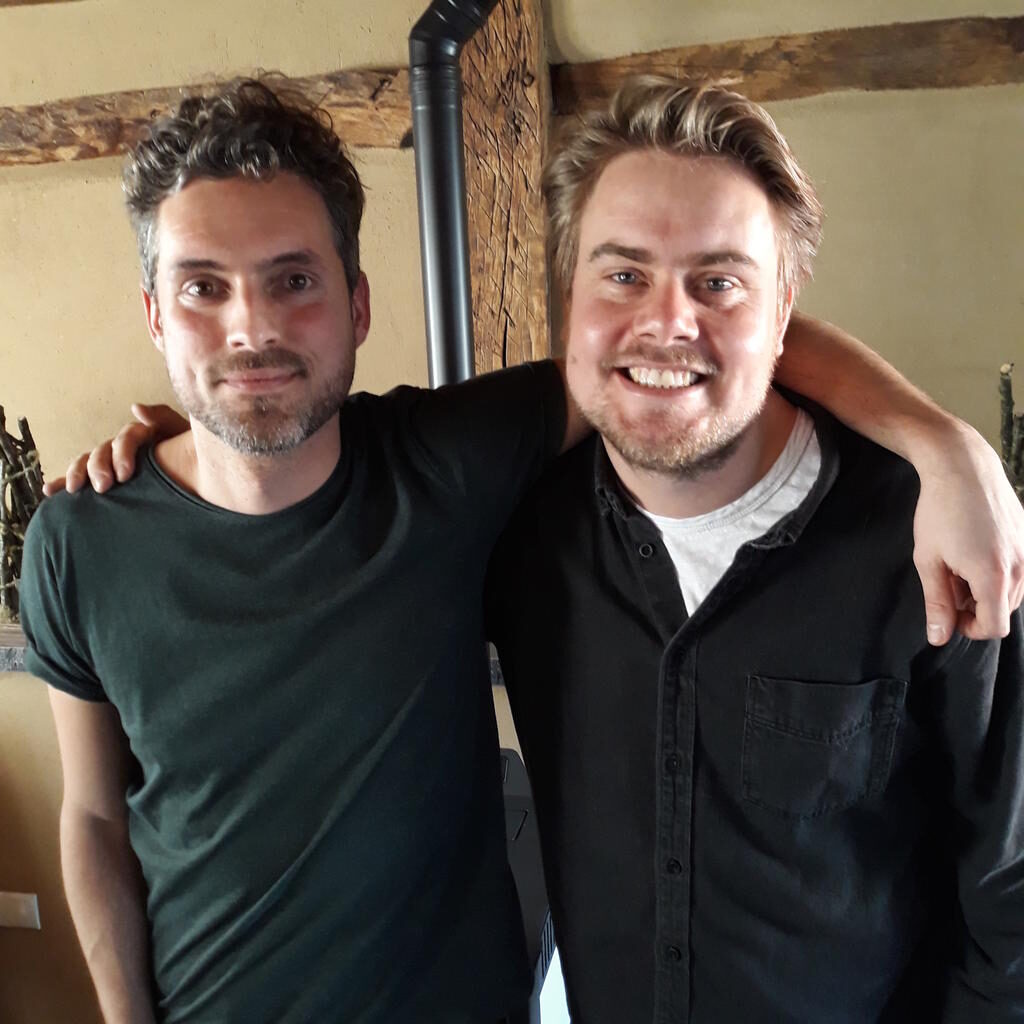 "We just know how the song needs to sound and we both have that faith."

Jorrit Kleijnen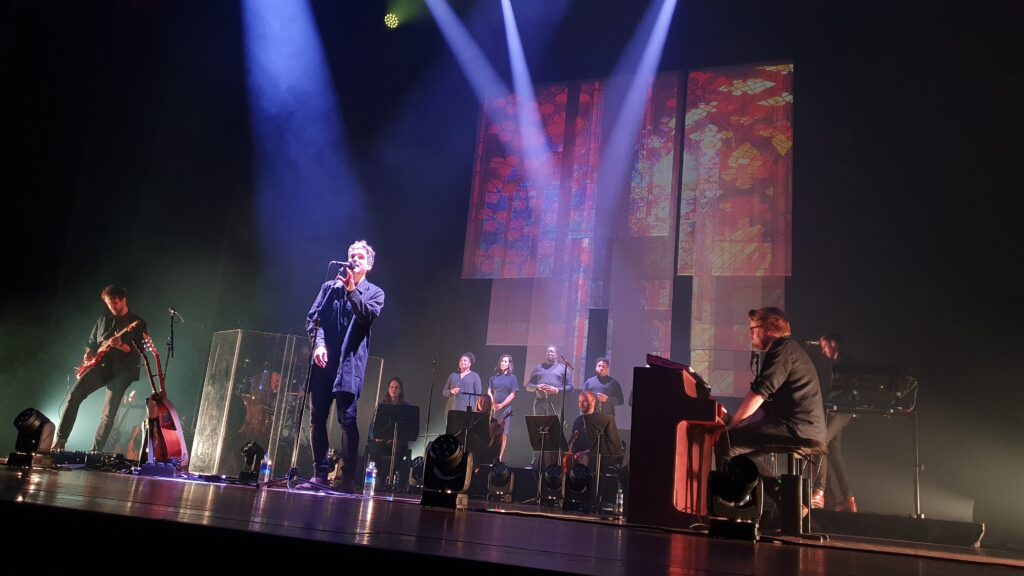 Oana: Last time when we spoke you said that there is something about writing and composing during the night, it unlocks different feelings. Did "Kite in a Hurricane" keep you awake at 3 AM in the morning?
Jorrit: This is a song that needs a different production. When we will release it, it will be more uptempo and madder. I think we both experienced disappointment in love and it was the right time to write about it. I think it also has to do with our maturity as a band. For me personally, it's harder to complain or to tell somebody the truth about how you feel and how somebody else impacted you in a very painful way and I am excited about that feeling. The reason why we play it now during the concert is that we just need to get it out and we chose a specific version. That way we don't have to think about the full production because that is really a nail on our Dutch chest. We are working on it for two and a half years and we just still haven't found it. The cool thing about us, that I'm very proud of, is that we both have a deep part of our soul, we have a place where we just know how the song needs to sound and we both have that faith. But from a business perspective and label and manager, you know, they are not happy and some maybe don't understand why we take so much time but there is only one thing really important and that is that Marijn and I are really connected in this faith that we know it's gonna be great and we know it's gonna be there one day. But yeah, it's just taken a super long researching journey and I must say that I am very grateful that Marijn and I share this faith and also in a gut feeling way we have the same place. We know where the song needs to go. We would be lying if we would say that we work on a song every day. Sometimes we don't touch it for three months and then we work on it for two days and we throw away everything. But I like how we are moving forward on "Kite in a Hurricane".
Oana: That's nice and I think it's a beautiful metaphor. What about the story of "Holy Ground"?
Jorrit: I will let Marijn talk about the lyrics. We were on the Gotland back then, we didn't write much that day, it was a hot summer day in July, the sky was orange and it was a sexy summer night actually. Our friend went to walk the dogs and there it was just the two of us and I remember getting these 80's sounding patch synthesizers and playing these cords and we kind of developed a certain love for Michael Jackson's "Earth Song". It has also something to do with our development and harmonics wise there are a few things in that song that we just love. I remember that "oh, yeah!" feeling. I read interviews with other artists and the nicest example is "Wicked Game" by Chris Isaak. Marijn told me that Chris was sitting on the couch with his guitar and there was a woman coming towards him that was trouble and this was how this song was born. As I just said we were working so long on "Kite in a Hurricane" and that song deserves it but that's just faith that it will come up. But "Holy Ground" it's another super nice experience, it just comes out straight you know?! Marijn was humming the verse, and I was humming the chorus and we were both like "yeah, yeah, that's it, that's it!!" – it's so nice to confirm each other on our intuition. And I have no clue what is it about so Marijn is gonna tell you.
Marijn: Ha, ha, ha! "Holy Ground" is a metaphor about one day or one night with someone really special and being just one night makes it more special. When you have another night with that person maybe the magic is gone, but you are hoping to be on that holy ground. You have just one perfect day and night and you are hoping it will be there again, but maybe it's better when it's just once.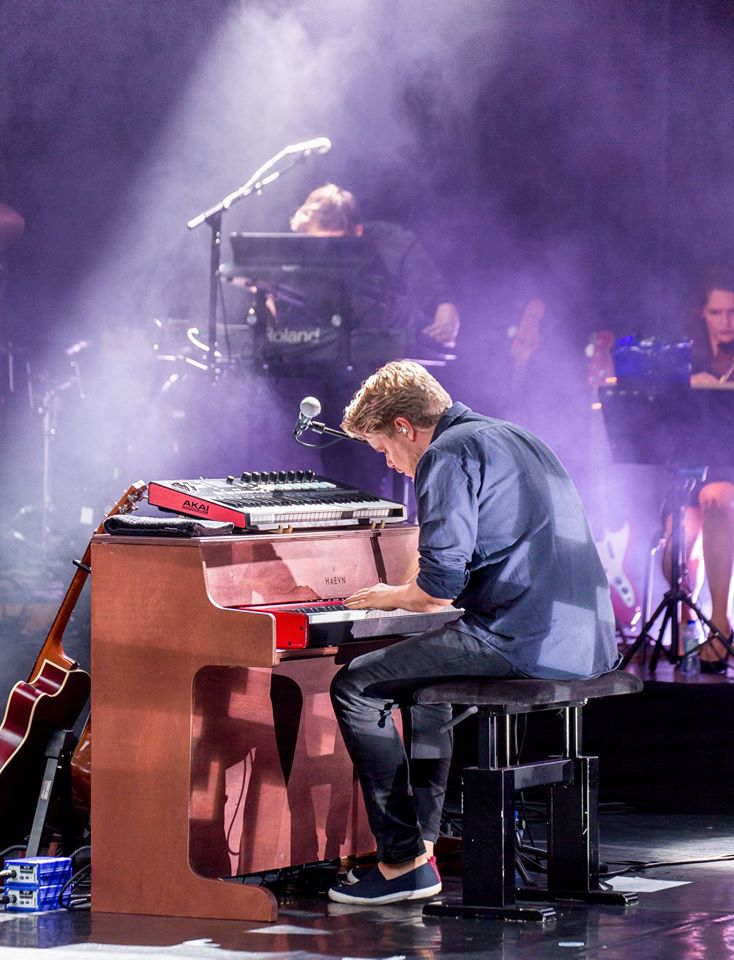 "Marijn sings amazing as a lead vocalist and I hope I play nice piano, but it's lovely that there are eight other people contributing to our musical ideas and we don't like to strip that down."

Jorrit Kleijnen
Oana: On stage, there was also Itai with you, how did the collaboration with him start?
Marijn: Jorrit was listening to a soundtrack by Thomas Newman and he heard a sound that he couldn't place and then he was looking it up on the internet to find out where does it come from and then he find out that it was an instrument used in the '80s named EWI (electronic wind instrument). And we just looked it up if there was someone in the Netherlands that could play that and that one was Itai Weissman. We were really lucky because he could play it really well. In every show when we hear him we are like "Oh my God, this is amazing".
Jorrit: We are always looking for new music collaboration that sparks us as artists. I mean we are also doing it for the audience but I was also doing it for myself by asking him because it makes our one hour and a half on the stage more diverse and more exciting. I am also sitting there with goosebumps when he is playing the outro of "We Are" and it is a nice gift to ourselves. It was the same with finding the gospel choir. We can't say goodbye to collaborations so if we keep on finding new ones, at one point we will be with 20 people on stage, you know?! But sometimes you have to let go of collaborations probably.
Oana: Any updates about "Symphonic Tales, Volume Two"?
Jorrit: No news, I think first we will release the EP.
Oana: Is "Back In the Water" still your favourite to play at the concerts?
Marijn: At the moment it is "Trade It for the Night" and especially when we introduce the string section is great. David, our former drummer, wrote together with Jorrit the string section, I like that the most of this song. I like to play that song because I know that part is gonna come and when we play it, I want to play it again – this is the same idea as I talked about before. I like that part so much that I would love to play it again and again.
Jorrit: That's also the joy, I mean it's nice that you're looking forward to a part that you didn't create yourself, you created the song but then somebody else contributed like twelve bars and you're looking forward to that and that's the joy of creating the music together because you are enjoying something that you are performing, it's your band but there is a piece of arrangement that one of your buddies made and that's so nice and that's the joy of creating the music together by being surprised by your colleagues.
"Because of the pandemic we forgot how nice it was to play live."

Marijn van der Meer
Oana: One hour ago the audience clapped their hands replacing the gospel choir and that had very nice energy. I think you take a lot in return from the audience – you give a lot, but you also receive a lot.
Marijn: Yeah, and because of the pandemic we forgot how nice it was to play live. And almost after every show, we talk to the people that attended our show and that's really important because then we realize once more what our music can do for people and some people are talking about their whole lives and they say "that song touched me" and "this song has done that for me" and for us, it's crazy because we are just in a studio making music that we like but it's really nice to have the conversation about it with people that are going to our show. That makes us want to play more and record more because what bigger compliment can you get from people?
Jorrit: People are coming to us, they are moved so deeply and it's amazing and we are still not aware of it but I think it's good because maybe we will become arrogant. I was in Slovenia this summer and I was sitting on a mountain, listening to Hans Zimmer and I was crying and I thought wow, it's so great how much impact another artist can have on me and I just wished I could sit with him on that mountain, you know, and talk to him. And then I realized – I don't know how to put this without sounding cocky – that maybe our music means probably to a few people the same. There are people listening to us on their holidays, in the car while driving to the South of France and that thought made me so grateful. It's crazy that people are playing our music for such an important part of their life and there is so much humbleness and intimacy and also without connection with the world, sometimes you have to remind yourself of that. If we would've released everything we wrote, we would've had a 4th album right now. But we take it slow. That's the reason why we can listen to "Throw Me A Line" a thousand times. Many people have been driven crazy over that song: Tom Trapp or our mixer, our orchestra. Marijn sometimes tells me "you drive these people nuts, but they stayed involved" and that's amazing.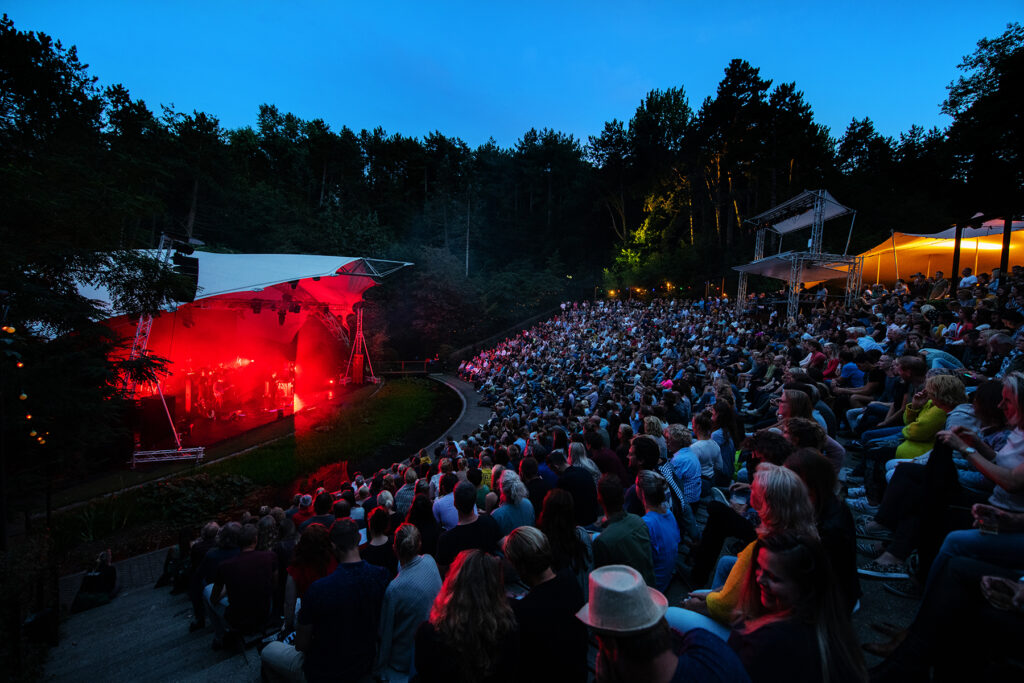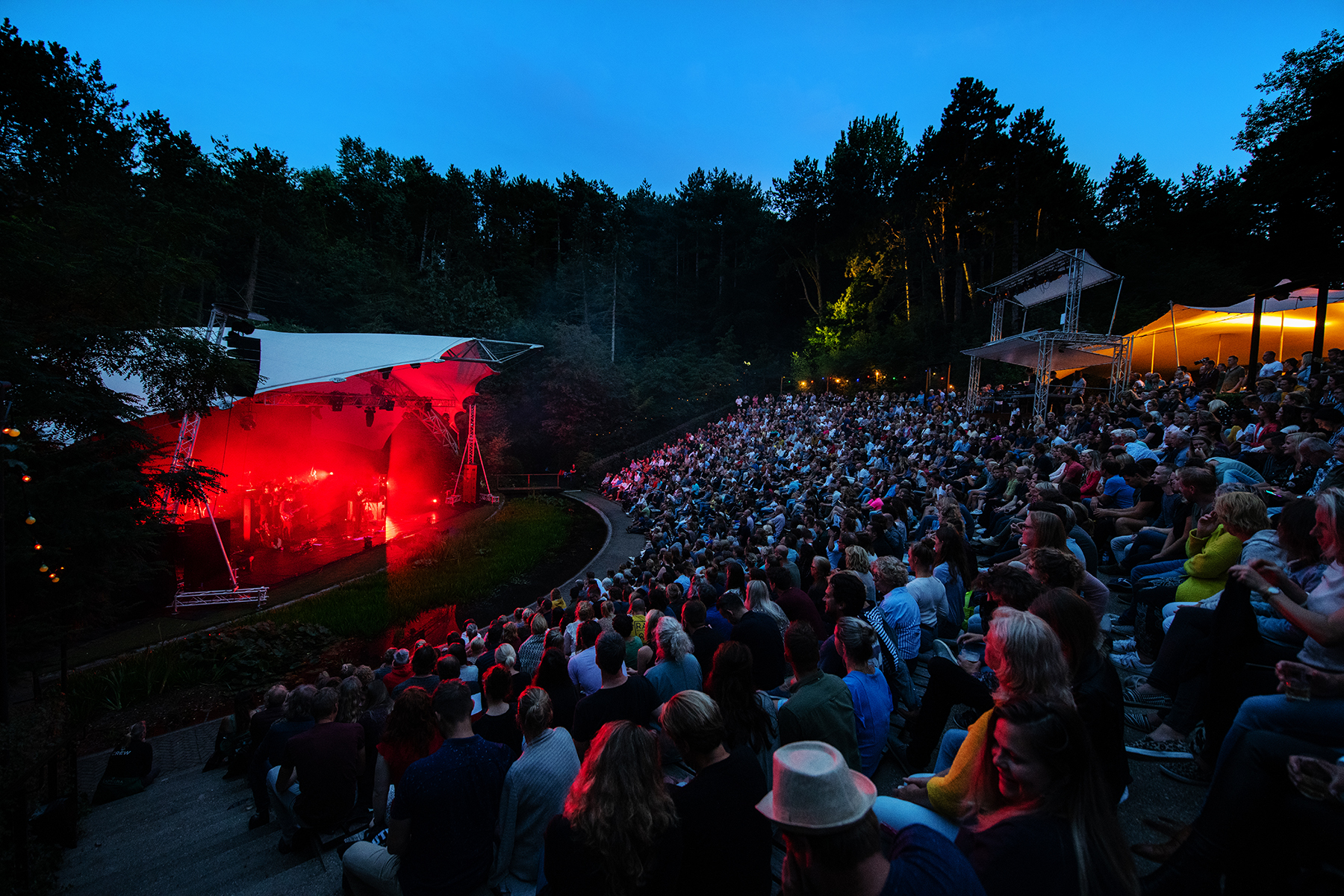 "We both have a deep part of our soul, we have a place where we just know how the song needs to sound and we both have that faith."

Jorrit Kleijnen
Oana: You have to write a song together about the relationship and friendship between you two.
Marijn: Do you have a title for it maybe?
Oana: I will think about it (wink).
Marijn: Maybe you can inspire us to write a song about it if you have a good title.
Oana: Jorrit, you know our drill. What would be the soundtrack of this interview?
Jorrit: Ha, ha, ha! Oh God, I'm feeling emotional today so I can only speak for my own mood. I would say "Unfaithful" by Jan A.P. Kaczmarek, it's beautiful. You will definitely listen to this soundtrack and say "that's where Jorrit got his piano playing from".
Oana: Thank you so much for this interview, darlings. Talking to you was like removing the dust from the soul and I hope it will do the same for our readers and listeners. I can't wait to see you again soon.
Jorrit: Thank you so much, Oana. It was nice seeing you again.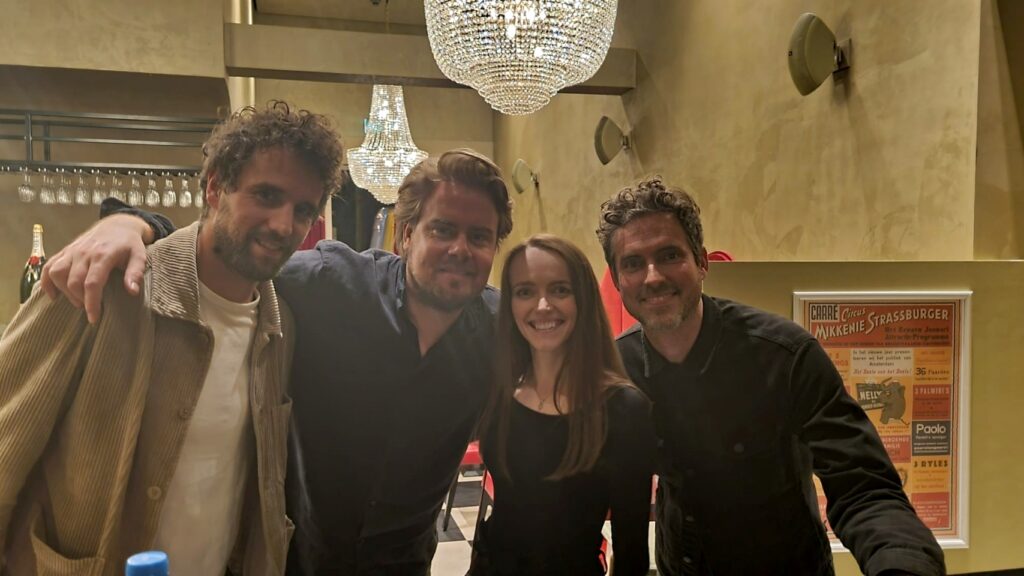 If you want to feel on your skin the mesmerizing experience of hearing HAEVN live, you can book your tickets here. But if you can't travel, no worries, music travels faster than you and it's always just one click away.
And don't forget, the only things that are a bigger force than Live music are your family, friends and pastimes.
If you loved this interview, you may also be interested in:
Interview with the producer Rui Reis Maia: "When I create music I try to make it from some kind of feeling and I want people to just feel it"
Interview with Brian Fennell (SYML): "Until we die, music will hopefully continually change for all of us"
Interview with Max Avery: "I think we've all found peace and escapism in being able to join musicians during lockdown"
Interview with Matt Perriment: "My inspiration comes from the things that completely absorb my mind"
All images are under copyright © HAEVN & Oana Cernat.
All pictures on oanacernat.com are taken by Oana Cernat unless stated otherwise and are protected by copyright. Always link back to this website or request permission when using content from Oana.